Protect Your Pavement from the Elements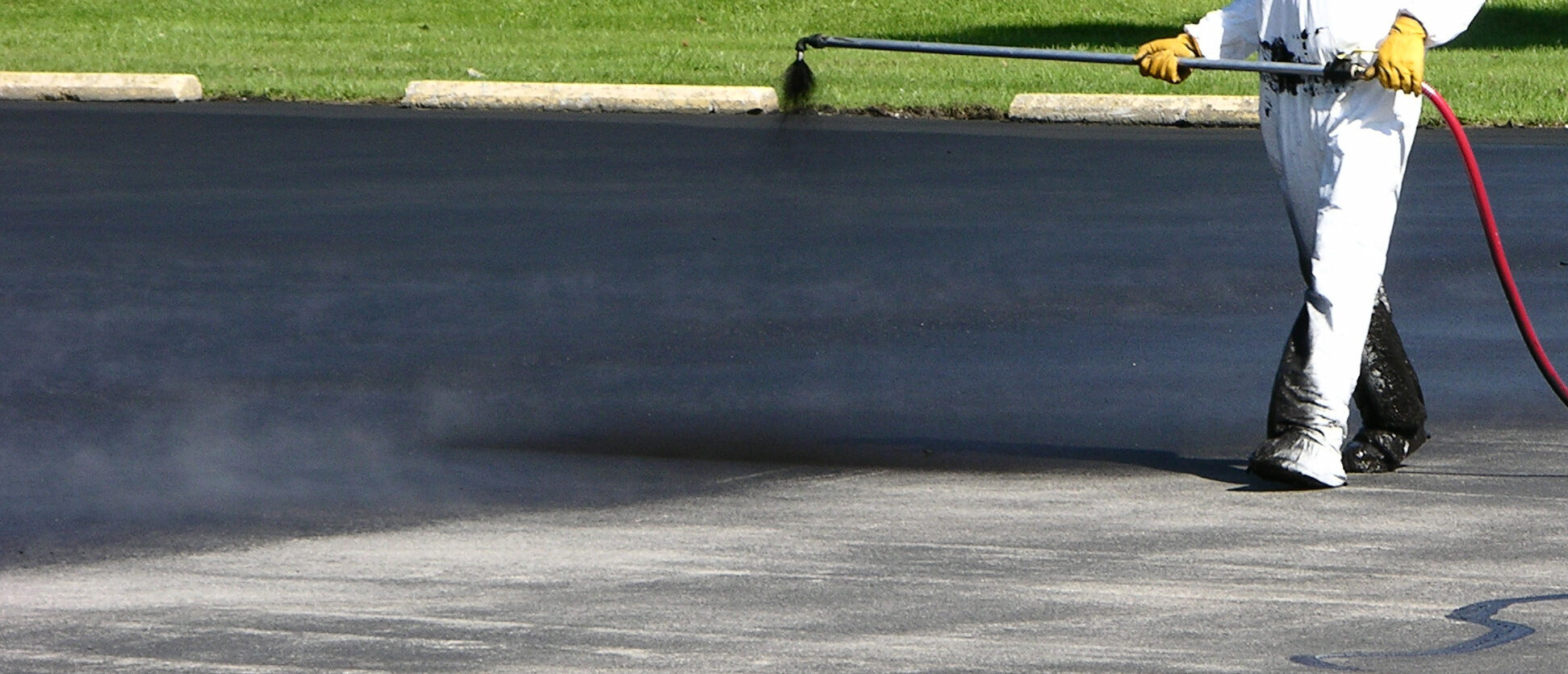 Seal Coating Services in Grand Junction, Colorado
When your customers and clients visit you place of business, the appearance of the asphalt on your driveway and parking lot is the first impression of your business. When it looks great, it makes your business look great. We maintain asphalt driveways and asphalt parking lots to insure you don't need to resurface your lot which can cost you many thousands of dollars. Call Rocky Mountain Sweeping & Striping.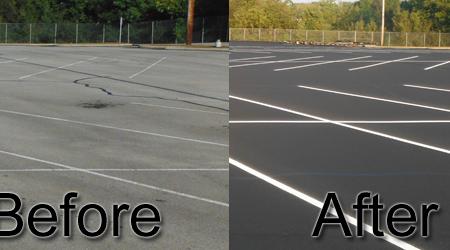 5 Reasons to Sealcoat Your Asphalt
So, is sealcoating worth the investment? Let's take a look at some of the primary benefits and weigh them against the cost. Then we will let you decide.
Sealcoating prevents long-term damage.
Remember, when you seal a parking lot, you add a protective layer. It won't prevent all damage from occurring, but it does slow the buildup of damage over time.
Sealing asphalt protects your pavement from the elements.
Sleet, snow, hail, sun, and even rain can weaken your asphalt or cause it to crumble. A layer of sealcoating offers protection from natural elements.
It improves the overall appearance.
Not only is sealcoating practical, but it also improves the appearance of the asphalt. The extra layer makes the asphalt look clean, black, and shiny, increasing curb appeal.
Sealcoating increases the melting speed of ice and snow.
If you have ever worn a dark shirt on a hot day, you know that it gets toasty pretty quickly. Likewise, black asphalt retains heat from the sun, which can help melt snow and ice at a faster rate than driveways without a sealcoat.
A little money now saves you money in the long run.
While the initial cost of paving or sealcoating a parking lot or driveway  might feel like a lot, remember the money you're saving on future repairs. Investing a quality paving job increases the lifespan of your parking lot or driveway, which overall, costs you less money.
Areas We Service:
Grand Junction, Fruita, Clifton, Montrose, Delta, Hotchkiss, Paonia, Rifle, Parachute/Battlement, Mesa, New Castle, Glenwood Springs, Gypsum, Eagle, Edwards, Avon and Vail.